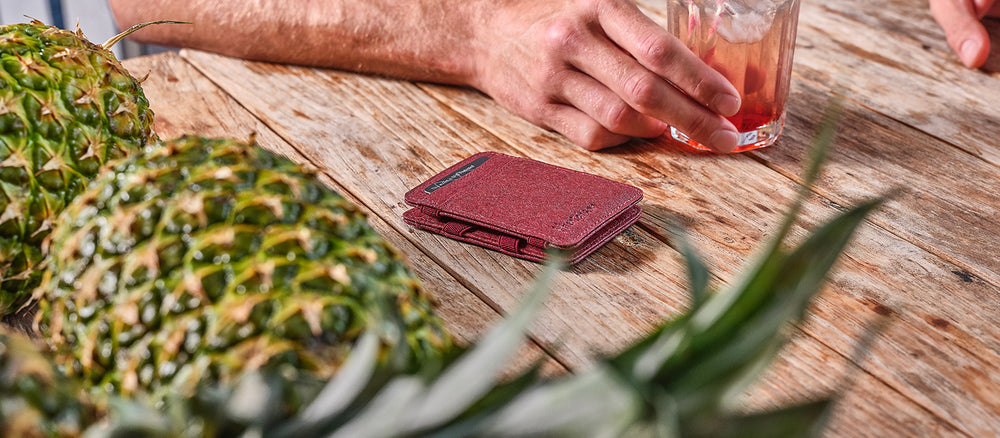 While we were developing our Vegan Collection, we discovered so much about Piñatex that we wanted share with you. So we gathered the most some surpring facts. 



Fact #1: Social impact 
Ananas Anam supports rural farming communities by working directly with farming cooperatives to create an additional stream of income to pineapple farmers.

Piñatex®is made from the leaves of the pineapple plant, the byproduct of the fruit industry, which are traditionally discarded or burned. Adding value to this waste has created a new source of income for farming communities who otherwise rely on a seasonal harvest. Once the fibre has been stripped from the leaf the leftover biomass can be retained to use as a natural fertiliser or bio-fuel, offering a further environmental prospect. We currently work with farming communities in the Philippines, and as we develop will have the opportunity to work with other pineapple growing countries, supporting local economies and strengthening their exports.
 Piñatex®provides an additional income stream to pineapple farming communities.
Fact #2: 1 plant = 30 leaves
 For the production of 1 square meter of Piñatex you need 480 pineapples leaves which comes from only 16 pineapple plants!
Fact #3: 13 million tonnes
The global pineapple agriculture produces around 13 million tonnes of waste every year. With Piñatex a big amount of this waste is reduced. 
Fact #4: RFID-Protection
By adding an extra layer, we managed to add a RFID-protection in our wallets. So your data is safe with this vegan wallet!